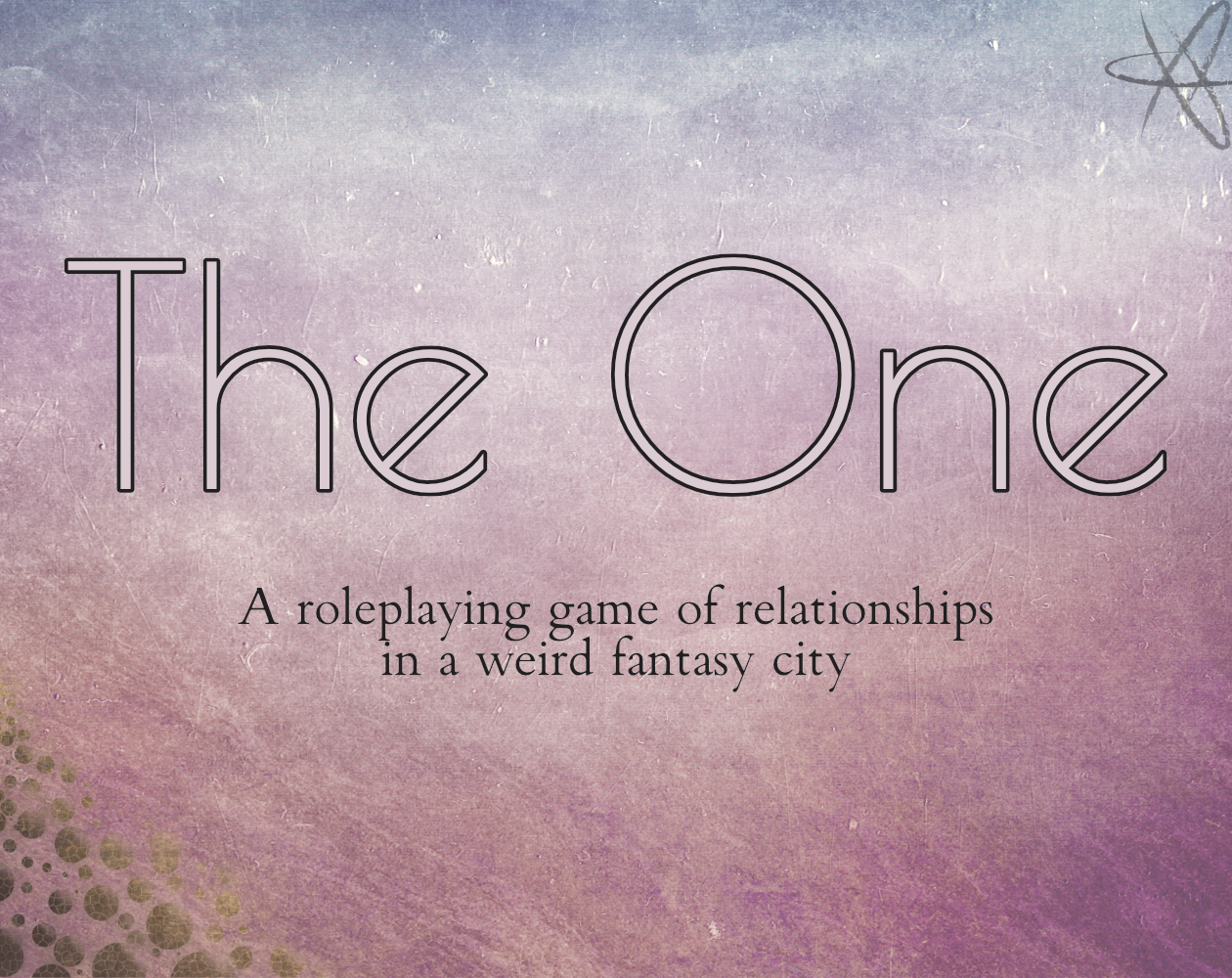 The One
v0.3
This game is being released in my version of early access. It's complete and playable now. I plan to refine it in future, and every time I make a significant update I'm going to put the price up. (Or maybe I'll forget about it entirely and it'll be sitting like this forever. The future is an alien and unknowable place.)
About
This city is a Möbius strip, floating through the void. It's the nexus of all the 'verse, where eternal planes and infinite primes meet. It's a twisted ribbon of a free city, where monsters come to scheme and gods come to die. We call it Sig: The City Between.
Folk know Sig as a nexus of trade, an ever-shifting melting pot – but there's more to here than that. No-one says it out loud, but Sig is also the city of love. For in this place of all places, where anything and everything might be found, those who seek might find anyone. No matter how selective your needs, how rarefied your desires, here among the teeming throngs which draw from every species and culture known to mind or magic is the perfect match for any heart.
The One is a solo roleplaying game (of the 'guided creative writing exercise' type) about relationships between your player character and some selection of the fifty-two non-player characters provided at the end of the pdf.
Purchase
In order to download this game you must purchase it at or above the minimum price of $4 USD. You will get access to the following files:
Comments
Log in with itch.io to leave a comment.
Any thoughts about further development of this game?
It's about as good as it's going to get for a while, I think. At some point in the future I need to polish up the card designs, maybe make them printable, but for the foreseeable future it's going to be this.