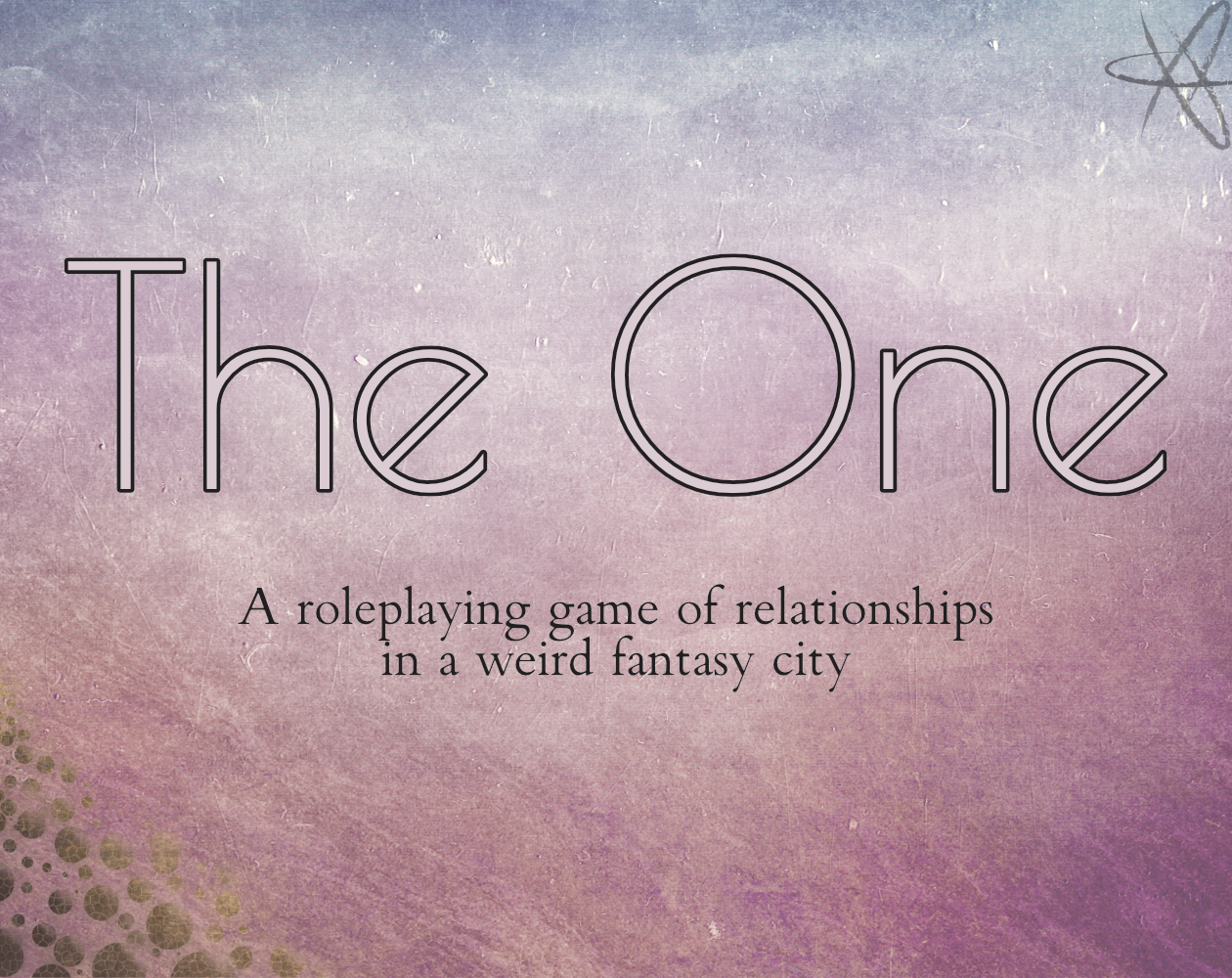 The One
Not long after I released The One, Jason Pitre -- creator of the RPGs Sig: Manual of the Primes, Headspace, After the War, and probably a bunch of other stuff I don't know about -- reached out to me about shifting the setting of The One to Sig.
Now, the setting of Sig -- a city on a Möbius strip, connected to a wide variety of strange planes and dimensions, and home to almost any sort of being who can be imagined -- is strongly inspired by the city of Sigil from the old-timey AD&D setting Planescape. The inspiration behind the city of Sylthar was the same thing, so the games were already basically using the same setting.
Jason helped me out with the page backgrounds and recommending some fonts so that The One can borrow some of Sig's great graphic design, so I edited the intro text and re-laid the whole thing, changed the project page, and voila!
Same game, shiny new look.